13 Things You Should Know About Disaster Preparedness
Being informed and knowing the hazards that may affect your area is one of the most crucial steps here.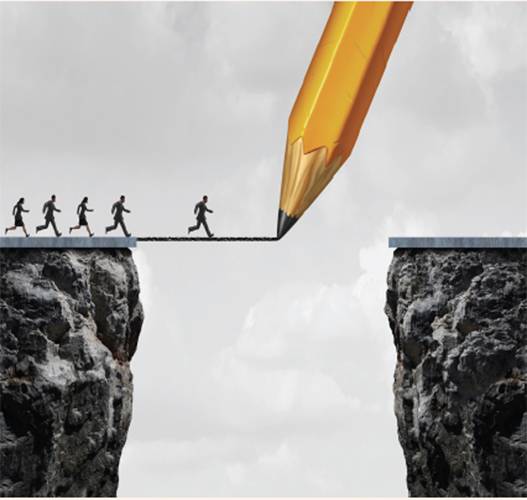 1. Get informed. Know the natural hazards that could affect your area and stay on top of the advisories, says disaster management expert C. Balaji Singh. Turn to the Indian Meteorological Department for information on cyclones. The ministry of agriculture has information on droughts and the Central Water Commission on floods. The Integrated Disease Surveillance Programme website at the National Centre for Disease Control has regular health and epidemics alerts. Monitor the National Disaster Management Authority website (ndma.gov.in) as well.
2. Figure out exit routes for your residence and place of work. Have an evacuation plan in place and walk your family through it as well.
3. Your survival kit should include essentials like food, torch, extra batteries, blankets and water. Analogue maps and paper money come handy if the power grid is knocked out. The US Federal Emergency Management Agency recommends storing at least 3.7 litres of water per person per day, as a normally active person needs at least 1.8 litres daily just for drinking. Guy Lepage, veteran Canadian Red Cross volunteer says running out of medication is one of the most common problems people face during an emergency, so always have at least three days' worth of pills on hand.
4. Keep your kit in a backpack or gym bag-something that zips up and is easy to carry. Don't get stuck with an unwieldy plastic container or unsealable bag during an evacuation.
5. If you use a hearing aid (or spectacles) and live in an earthquake-prone area, secure the device to your nightstand using Velcro.
6. Remember your pets. Find out in advance which hotels and shelters allow animals, and stock your pet's medication. Keep a crate and plenty of food ready for your furry friend.
7. If the water in your area becomes contaminated, purify it using iodine tablets. Make treated water more palatable by passing it back and forth several times between two separate containers.
8. Let family and friends know you are safe by sending a text message. It is more likely to go through than a phone call if cellular networks are overwhelmed. Put together a communication plan with your family in case you are separated during a disaster.
9. Photocopy important documents-passports, licences, wills and insurance forms-and store them in a resealable plastic bag along with recent photos of family members. Use the CamScanner app, or scan each document to create a PDF file, which you can then email to yourself or store using a cloud-based service like Dropbox, iCloud or Google Drive.
10. Don't believe everything you see in the movies. A doorway isn't the safest place to be in during an earthquake (you should seek shelter under a table instead). Research the safest way to protect yourself and your family in a disaster situation.
11. In a dangerous situation, like a terrorist attack, never over-estimate your capability, says Singh. Don't be a hero, and don't panic. Remain alert and look for a place to hide.
12. Train in useful skills. Singh says a course in medical first aid and basic fire management goes a long way in preparing for every eventuality-natural or man-made. Skills in management of children and the elderly in trauma are equally useful.
13. Once you and your family are safe, look for ways to help, perhaps by volunteering at that time, or after the disaster, with rebuilding the community. You can sign up to be a volunteer on the NDMA website.