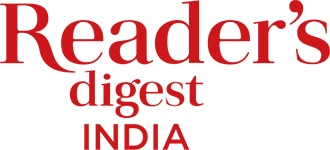 Reader's Digest India:

Legacy and Mission
While some copies of the US edition of Reader's Digest, launched in 1922, had for long been available in India right from early days, it was in January 1954 that the Indian edition was first launched by the Digest's British company. Forty thousand copies a month were specially edited and printed in England for shipment to India, with a cover price of Rs 1.50 per copy. London sold advertising space and managed the business with executives visiting India periodically.
Soon, as demand grew, it was evident that a remote-control operation from London was impractical and that a permanent representative in India was required. That man was Tharoor Parameshwaran ("Param", as he was known), who was asked to open a Reader's Digest office in Bombay in January 1955. The circulation of the magazine was now 60,000. Param later became Reader's Digest India's first Managing Director.
For the first 15 months, his office was his home in Worli, Bombay, and his only equipment a typewriter, a telephone, and a filing cabinet in the dining room. Being the only employee, he typed all the correspondence himself and was out on the road most of the day, cajoling companies to buy advertising space, inspecting the newsstands and supervising subscription promotion.
"Every evening," Param said of those early days, "either my wife, Lily, or I used to go to the post office with all the mail to get them stamped or franked."
April 1963 was the next major milestone in the history of the Indian edition. An Indian company, The Reader's Digest Association Private Ltd, a subsidiary of the British company, was registered with the magazine entirely printed in India. By then the circulation had risen to 100,000 at offices at Bombay's Gunbow Street and a branch at Calcutta had been opened (branches in Madras and Delhi were to follow). Shortly afterwards, production, accounts, and marketing departments were added. Finally, the Indian Reader's Digest became a full-fledged operation with the appointment in June 1969 of Rahul Singh as Resident Associate Editor. Then 28, Rahul he had already served five years as an Assistant Editor with The Times of India.
Like Param, Rahul Singh also started modestly: with only a secretary, he ran the editorial office under the guidance of the British edition of Reader's Digest. It was during this period that local Indian articles were first developed by the Indian edition. (Earlier, writers from UK came to India to write some of the local articles.) Among the first locally developed stories were those on Field Marshal Maneckshaw, Jayaprakash Narayanan, the Indian film industry, and the Grant Trunk Road. The best articles were also condensed from some leading Indian publications. In January 1975, Rahul was made Editor-in-Chief and soon had an editorial staff of about 10 persons.
Indian readers have since early days also been major contributors to the humour in the magazine. A number of their funny and thought-provoking anecdotes have figured in the magazine's humour sections, including Life's Like That, All in a Day's Work, and Humour in Uniform. Jokes and articles from India are often seen in the Digest's many foreign edition as well.
In January 1979, The Digest's Indian edition observed its 25th anniversary. Shortly after that, the magazine started to be published by a wholly owned Indian company, named RDI Print & Publishing Ltd, in conformity with a new government policy that required all multinational companies in India to dilute their equity. After that the Tata Group managed The Digest's Indian business while editorial control remained with the magazine's US parent company. In 2003, the business was taken over by Living Media India Ltd., India's largest publishing company. Under the new management the magazine sold over 6,00,000 copies in 2008. The development of local editorial material was further encouraged without sacrificing the magazine's international flavour, which comes from membership in the most cosmopolitan family in publishing history.
Today The Digest is published in 46 editions and 17 languages and for many decades has remained the world's largest-selling magazine. The Indian edition is also the largest-selling English magazine in the country.
A LITTLE FACT
Prime Minister Jawaharlal Nehru must have had a special place in his heart for this magazine and you, our readers. Back in 1955, a cabinet committee he headed debarred all foreign investment in the print media, with the solitary exception of Reader's Digest! The rule stayed until the mid-1990s, after India accepted the path of economic liberalization.
READER'S DIGEST EDITORIAL MISSION
To inform, enrich, educate and inspire the world's largest magazine audience by creating every month a publication that so excites and satisfies their curiosity, so encourages them with advice, compassion and humour, and so stirs them with the courage and enterprise of others, that it becomes an indispensable part of their lives.
All articles in Reader's Digest are thoroughly fact-checked and verified for their accuracy and authenticity, including editorials, jokes and fillers.
Know the Editors
Ishani Nandi, Senior Assistant Editor
A postgraduate in English Literature from Calcutta University, Ishani Nandi is an editor and writer with more than a decade working in fields such as standardised test prep, corporate communications and publishing. She spent the last five years creating non-fiction books for children at Dorling Kindersley, a part of Penguin Random House. Since then she moved to Reader's Digest, where her love of language and storytelling found safe haven.
Naorem Anuja, Consulting Editor
Naorem Anuja is a dog mum with a really cool day job. She has a Bachelor's Degree in economics, from Cotton University and a Master's and a MPhil degree in Political Studies from Jawaharlal Nehru University. She was an ICSSR Doctoral Fellow in 2018. You will find her, on her good days, discussing politics, law and gender.