4 Literary Detectives You Must Check Out
These detectives can boast of being worthy successors to Holmes and Poirot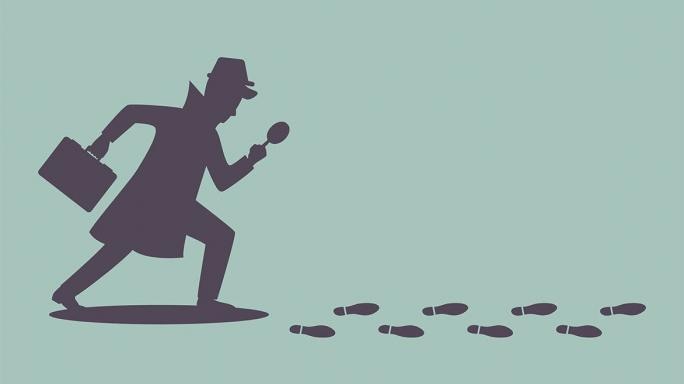 The world always seems to want good ol' detectives - the fictional ones in particular. There's always been something perverse in our enjoyment of the cat-and-mouse games between the detective and the criminal. After all, haven't we often tried to match wits with a Holmes or a Poirot and solve the crimes, all by ourselves?
Apart from the plot itself, a major requirement to craft a memorable detective story is a great sleuth who, by account of their appearance and deductive abilities, stays in our memories for years. These four literary detectives certainly fit the bill, and will do justice to your sleuthing dreams. Check them out!
1. Erast Fandorin
Boris Akunin's Erast Fandorin, in a nutshell, is a man of many roles. The stories, set in a period starting from the late 19th century (1876), feature Fandorin as a diplomat, a police investigator, a private detective and a spy (among many other roles). This is ingenious on Akunin's part, since the entire series is an ode to the detective fiction genre. By portraying Fandorin in his different facets, Akunin takes on a particular trope or stream of detective fiction, explores and subverts it in a thoroughly refreshing manner.
Fandorin may seem to be an inconspicuous odd-ball in most of the novels, but his Holmesian bearing and character traits are evident throughout. His knowledge on politics, philosophy, and more importantly, human affairs and characters, allows him to have an unparalleled insight into the various affairs he's embroiled in (murders, political espionage, war crises, etc.), and he's saved the Russian empire on more than one occasion. Check out his adventures in the brilliantly-Christie-esque Murder on the Leviathan and the fast-paced but highly philosophical and poetic novel, The Diamond Chariot.
2. Lord Darcy
First, a word about the geopolitical setting of the Lord Darcy world. Written in the 1960s and 1970s by Randall Garrett, the stories and the novel are set in a world where the Age of the Plantagenets never ended. There's a unified Anglo-French empire set against a loose collection of small states (Germany, Italy, Russia). The big bad in the series is the villain-ish and tyrannical Polish king, who seeks to defeat the Anglo-French empire. Magic is common in this world but is governed by strict edicts and laws, which only allow certified professionals and researchers to practise.
In this rich cauldron of politics, culture and intrigue, Lord Darcy comes across as a fair-play detective who doesn't resort to magic at all to go about his business. He is introduced as an aristocrat with close ties to the Anglo-French nobility. Darcy's work as a chief investigator for the empire has him take on black magic users, spies and spying rings, femme fatales, murderers and war-like situations. Even though his Irish friend, Sean O'Lochlain, is a sorcerer who employs magic to undertake forensic work, Darcy's explanations are rational in the strictest sense. Sean describes him best when he says that Darcy's ability to jump to an absolutely accurate conclusion by just looking at the bare and outre features of a case is, in itself, a magical miracle.
The Lord Darcy stories also abound in humour and are especially rich in puns. They feature characters who are spoofs and parodies of characters from real life and fiction. Just read the novel Too Many Magicians and see if you can get all the allusions and references in your first read. Besides, it's an absolute cracker of a detective story that features both Darcy and Lochlain at their very best.
3. Maurice Newbury and Veronica Hobbes
If steampunk Victorian-era London with a hint of the supernatural is your cup of tea, be sure to check out the Newbury and Hobbes series by George Mann.
In the novels, Crown investigator Sir Maurice Newbury and his assistant Miss Veronica Hobbes battle against rogue industrialists, agents, murdering psychopaths and undead people. This is a London where technological marvels and developments have gone too far ahead. However, the two protagonists are, by no means, infallible. Both Maurice and Hobbes are targeted by their enemies far too frequently. At the same time, they are also struggling to contain their inner demons and struggles.
Due to the characterization of both Newbury and Hobbes and the world they are set in, this is a very unconventional and dark series. Be warned! This is not your traditional 'detective saves the day' series. Human tragedies and deaths abound at each corner, and not even our sleuths remain unscathed. Every deduction seems to have an unfortunate ramification that often doesn't end well for our detectives.
4. Kosuke Kindaichi
Seishi Yokomizo's creation, Kosuke Kindaichi, is easily one of the most-beloved and recognizable literary characters in Japan, even today.
Kindaichi features in some of the most iconic locked-room murders and impossible crime novels in Japan. He comes across as a poorly-attired, untidy man who does a lot of head-scratching (literally) to solve the most difficult of crimes. But don't be fooled by that hakama and the hat. Beneath the attire lies an intellect that has solved the bloodiest and most bizarre of incidents.
Part of the charm of the Kosuke Kindaichi series lies in the settings of the novels. Happening in post World War II Japan, most of the novels are set in remote villages and communities, far away from urban centres, and successfully portray the traditions, class tensions and cultural conflicts in those areas. Kindaichi gets involved in and has to solve murders which invariably feature insanely complicated family trees, bizarre murder methods, haikus, creepy children's rhymes and people with the weirdest of behavioural traits.
Successfully combining the best features of historical and detective fiction, the Kosuke Kindaichi series needs to find better recognition the world over. Unfortunately, currently only The Inugami Clan has been translated to English—but what a read that is!