'Why I Write': 7 Authors Share With Us The Real Reasons They Are Compelled To Put Pen To Paper
Taslima Nasreen, Perumal Murugan, Devika Rangachari, Hansda Sowvendra Shekhar, K. R. Meera, Amish Tripathi and Rana Safvi on what inspired to start writing and what motivates them to keep doing so
TASLIMA NASREEN
Physician, human-rights activist and award-winning author
I have been a reader since childhood. I read storybooks hidden under my textbooks in our Mymensingh home. My brother published little magazines, in which I was first published at the age of 13. My notebook of poems turned out to be an object of curiosity for my elders. Later, my writing appeared in the national press of Bangladesh and I wrote columns on gender equality, founded a cultural organization and a wall magazine. I was a poet mainly, but wrote my first fiction, inspired by the political turmoil in my country. We were the resistance—at the forefront of the protest movements. Our pens were our weapons against religious oppression, misogyny, regressive forces against democracy, human rights and freedom of expression. I focused mainly on women's rights and how religion compromised them. The more I wrote, the more women started responding to it.
On the other hand, protests against me started gathering steam, until there was a fatwa against me. I was forced to go underground, and eventually left the country. I wrote Lajja, in which I criticized the Bangladesh government's inability to provide security to Hindu minorities in the aftermath of the Babri-Masjid demolition. The government banned Lajja. All doors were closed for me. In West Bengal too, my book Dwikhandito was banned by the state, and the authorities were upset when the High Court revoked the ban later. The backlash forced me to leave Kolkata.
Today, I live in Delhi and move around with security, under the shadow of death. I am not allowed to return home, which kills me from within. I had begun doing important work, making an impact, providing strength and courage to ordinary women with my writing. No matter what the fundamentalists thought, my work with women was significant—it was a battle cry against patriarchy.
So, why do I write? I write because I want to change the status quo, wipe away the cultures of oppression, witness the state being separated from religion, see women free and human rights being upheld everywhere.
PERUMAL MURUGAN
Author, scholar, poet and literary chronicler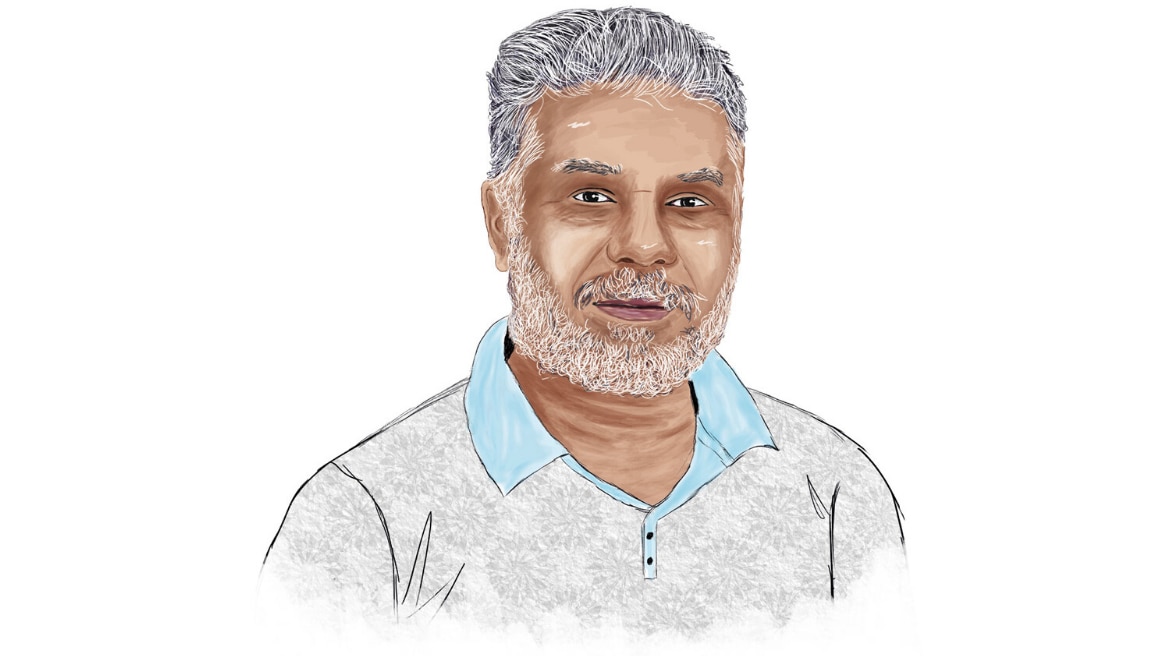 When I was young, my family and I lived in a portion of agricultural land with only four or five houses. Consequently, there were few children I could play or speak with, which left me lonely most of the time. A new world emerged once I went to school and began mastering language. I started to write stories based on the poems and tales I found in my schoolbooks, which helped drive away my loneliness. They also gave me the opportunity to fashion a world of my own creation. I wrote copiously, until I reached a point where I couldn't go without writing—this persists even today. I regard writing as an intimate friend.
I love writing poetry, as it is a concise device to express my feelings. The satisfaction I get from finishing a poem is an unparalleled experience. Following this, I trained myself to write short stories, novels, essays and other literary forms. They give me the feeling of flying in a wide open sky. I seek out poetry over and over again to befriend loneliness. To this day, I find no other form more concise.
Translated from the Tamil by Ram Sarangan
DEVIKA RANGACHARI
Award-winning children's-book writer and author of the White Ravens-nominated Queen of Ice
I started writing as a consequence of my love for reading and the world of books. Initially, I wrote realistic fiction for children, but now my focus is on historical fiction for young adults, featuring remarkable women from India's past whom I uncover in the course of my academic research. These figures are largely unknown due to the gender bias that exists in the writing of history.
Each book is a challenge, not just because my audience is highly discerning but also because it has to be readable and engaging. I need to prove to my readers that history is not boring or remote, which is the overwhelming impression that textbooks convey. I cannot afford to be complacent but have to keep raising the bar with every new work. What keeps me going, though, is the positive response from my readers and their eagerness for more. Writing is a truly gratifying experience!
HANSDA SOWVENDRA SHEKHAR
Author of the 2019 JCB prize-shortlisted novel, My Father's Garden
When my first book, The Mysterious Ailment of Rupi Baskey, was published in 2014, I used to say that I write because I want to express myself, having no other means of doing so. Now, circumstances have changed, and so have my reasons. With a hectic schedule, I am unable to create longer works, for example, a full-length novel. In the limited time I chalk out, I keep writing shorter works—book reviews, short essays and picture books for children.
My previous reason—that I want to express myself—still holds, but now I have another one. I am writing because it's really like an escape for me right now. Besides, I want to keep on creating more written works.
K.R. MEERA
2015 Sahitya Akademi award-winner for the Malayalam classic Aarachar
Why I write is partly physiological, partly psychological. Writing takes place in my mind, even if I am not putting it down on paper. It's as if there's a magical candle inside me which catches fire unexpectedly, melting and burning in pain—all the while also giving off a light in which I see the world and myself and even the candle within me.
There are several reasons for me to publish what I write. One is that I can 'rewrite' my own life, giving it a newer, nobler meaning. Another is to take revenge on life for all the junk it has buried me under; I can recycle and transform it into things of beauty. But most importantly, by publishing, I am doing my best to fulfil what women of previous generations had set in motion: to document our history of emotional evolution for future women to take note and make the world a better place.
AMISH TRIPATHI
Bestselling author of the Shiva trilogy
I was always a voracious reader, but I never thought I'd be a writer. I had written no fictional work—not even short stories—before my first book, The Immortals of Meluha. And now I have written seven reasonably long books! I think authors write about what they know best. My grandfather was a pandit in Kashi and my parents were deeply pious. I read a lot of books dealing with spirituality as well as our ancient [religious] texts. Naturally, the ideas for my stories tend to originate in this genre. What keeps me going? Well, what can stop me? I get to do something I love, and I actually get paid for it. Could anything be better?
RANA SAFVI
Historian, columnist, translator and author
I have always been fascinated by our heritage and monuments. On a trip to one such historical site, I felt that they were speaking to me and beckoning me to tell their story. It may sound fanciful, but at the age of 56, I decided to start writing and become their voice. It has now become my passion. Documenting our incredible heritage via its monuments, food, clothes and history is what makes me push myself to the utmost limit. I have had wonderful experiences during my trips to historical cities and desolate monuments, but have also faced some heartbreaks at their pathetic upkeep and encroachment in such sites.
I started out late, and at times, I feel as though I'm racing against time—pushing my physical boundaries and trying to pack in more into each hour. But it is a great feeling when I realize that I am playing a part in creating awareness about our heritage. This whole experience completes me.