How Finance Ministers Over The Years Ended Their Budget Speeches
Budget speeches may be long and boring affairs, but India's finance ministers have often ended them in interesting ways
All we want to know about on the budget day is if items of everyday use have become cheaper or dearer and, if we may get to save a bit on income tax. Everything else is just noise.
To inject a bit of excitement on this budget day, we scanned through Budget speeches down the years. We found finance ministers—some of them luminaries, some not so much— injecting history, humour and literary flourishes in their speeches. We found that they always found a way to go out on a high note, like great stage performers do.
Here, some milestone speeches from finance ministers, over the years, and how they have concluded their speeches.
R. K. Shanmukham Chetty, 1947
The first Budget of Independent India was presented by R. K. Shanmukham Chetty on 26 November, 1947. It was at a time when the country was going through the pangs of Partition with communal clashes breaking out in many parts and then there was the war with Pakistan raging in Kashmir. Chetty, while presenting budget at a tough time, had this to say in conclusion:
"If India, just risen from bondage, is to realise her destiny as the leader of Asia and take her place in the front rank of free nations, she would require all the disciplined effort her sons can put forth in the years immediately ahead. The willing help and co-operation of all sections of the community is required in maintaining peace and order, in increasing production and in avoiding internecine quarrels whether between communities or between capital and labour. I am sure my appeal for this help and co-operation will not go in vain."
C. D. Deshmukh, 1951
In his budget presented on 28 February, 1951, finance minister C. D. Deshmukh came up with this heartwarming story of a nameless farmer to end his Budget speech:
"I have been greatly heartened in this task by a recent communication which I have received from an ordinary villager, who is neither in business nor in service, which I would venture to mention to the House. It is from one who at present pays no tax to any authority, Central, State or local. He says that he has a burning desire to help the Government of India in some way or the other. He has remitted a sum of five rupees to me and has promised to remit a similar sum every year. It is not the small amount that he has offered but the spirit behind the offer that matters and, so long as the common run of our people can produce men and women with this spirit, this country can face the future, however difficult it may be, with confidence."
Jawaharlal Nehru, 1958
Jawaharlal Nehru presented the Union Budget only once in his life. It was rather forced on him, as his T.T. Krishnamachari had to resign due to the infamous Mundhra scam. Nehru rather famously called his own budget "pedestrian" as it was more a continuation of the last year's budget with "minor changes" as he called them.
But there was nothing pedestrian about how he concluded the speech on 28 February,1958:
"We live in an age of revolutionary changes when the development of science and technology has opened out vast avenues of human progress. We live also at a time when a great part of the resources of the world are being directed to preparations for war and the production of terrible weapons of mass destruction. While space travel beckons to us and the vast expanses of the universe almost appear to be in our reach, the horizon of our minds is limited by fear and the shadow of terrible disaster hangs over us. How can we and others raise ourselves above fear and hatred and the petty conflicts that are so out of place in the new world that is taking shape? How can we in India function with courage and unity and grasp with strong hands and stout hearts at this future? It has been given to us of this generation to face mighty problems and to achieve great results. We can only serve our own people or the world if we hold to our ideals and live up to them. This budget statement is a minor event in our march forward. We have to look at it in the perspective of what we have to do and what we have to achieve, Above all, we have to realise that our success depends on ourselves and not on others, on our own strength and wisdom, on our unity and cooperation and on the spirit of our people whom we are privileged to serve."
V. P. Singh, 1986
V. P. Singh was probably the first finance minister to insert invoke Mahatma Gandhi while concluding a Budget speech. In fact, he threw the doors open for others to quote famous people to conclude their budget speech. This is how he concluded his budget speech on 28 February, 1986:
"This Budget is just one step forward. Finally, in the immortal words of Mahatma Gandhi: "In times to come the people will not judge us by the creed we profess, or the label we wear, or the slogans we shout but by our work, industry, sacrifice."
N. D. Tiwari, 1988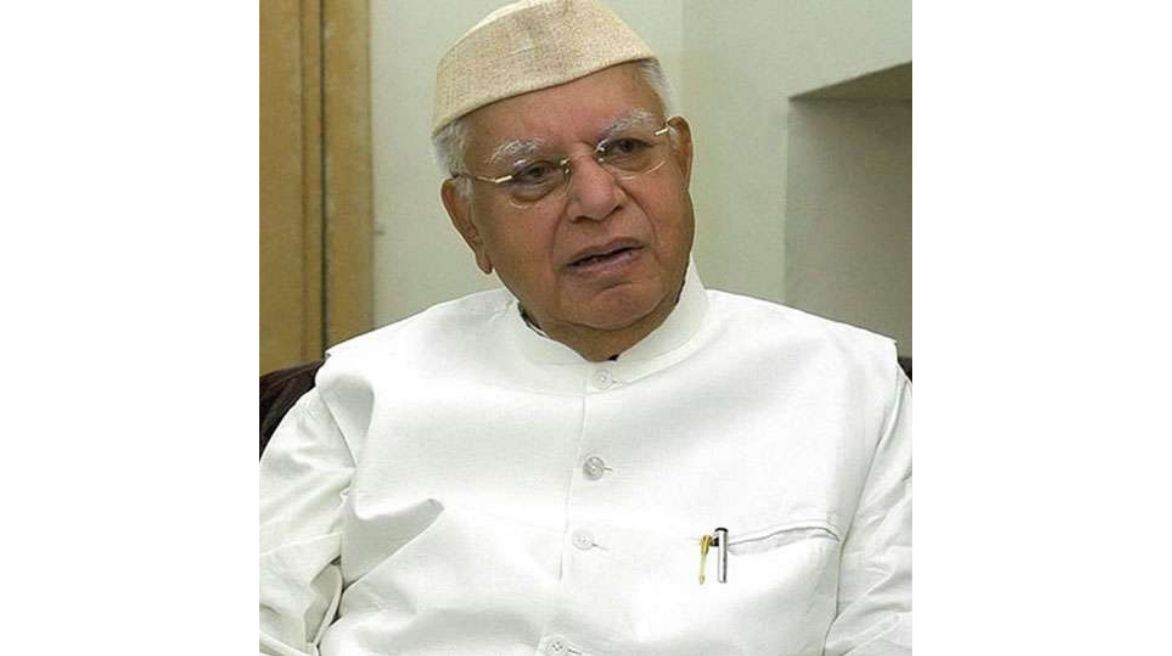 With V. P. Singh quoting Mahatma Gandhi in 1986, N. D. Tiwari, India's finance minister then found a way to insert another Gandhi in his speech, his leader and prime minister Rajiv Gandhi:
"Let us be proud of what all of us together have been able to do and if there are inadequacies or deficiencies, let us overcome them collectively. Let us all join in the exciting task of India's economic development and do so by making it a common fraternal partnership of the entire Indian people. As our Prime Minister Shri Rajiv Gandhi said a couple of months ago: 'Our socialism is our own. It is not a foreign transplant. It is not cast in someone else's ideological mould. It is rooted in our own history, our culture, our realities. Gandhiji enjoined us to work for the Daridra Narayan, to wipe every tear from every eye. This constitutes the moral imperative of our socialism.' This is also the message that this Budget seeks to convey."
Dr Manmohan Singh, 1991
Dr Manmohan Singh, finance minister in the Narasimha Rao government presented the Budget on 24 July. This is considered the Budget that changed India forever. It threw open India to the world.
He ended his landmark Budget speech quoting Victor Hugo, French poet, novelist, and dramatist. Singh said:
"Sir, I do not minimise the difficulties that lie ahead on the long and arduous journey on which we have embarked. But as Victor Hugo once said, 'no power on earth can stop an idea whose time has come.' I suggest to this august House that the emergence of India as a major economic power in the world happens to be one such idea. Let the whole world hear it loud and clear. India is now wide awake. We shall prevail. We shall overcome".
P. Chidambaram, 1997
After the 1991 Budget, it is this budget by P. Chidambaram that economists recall with great fondness. When they talk of the 'dream budget' they refer to this one by Chidambaram. He chose Tagore to end his speech.
"I would appeal to this House, and to the Indian people to heed the call of Gurudev Rabindranath Tagore:

Desha desha nadita kari mandrita tabha bheri,

Aashilo jata birabrinda aashana tabha gheri.

Deen aagata oyi, Bharat tabu kayi?

Shay ki rahila lupta aaji shaba-jana-paschatay?

Louk bishwakarmabhar mili shabar shathay

(Thy call has sped over all countries of the world

And men have gathered around thy seat.

The day is come; but where is India?

Does she still remain hidden, lagging behind?

Let her take up her burden and march with all.)"
P. Chidambaram, 2013
The country's economy was in the doldrums with the global economy looking grim. P. Chidambaram wanted to inject a bit of optimism--who better than Swami Vivekananda to do so. Chidambaram had this to say while concluding his speech 28 February, 2013:
"Any economist will tell us what India can become. We are the tenth largest economy in the world. We can become the eighth, or perhaps the seventh, largest by 2017. By 2025, we could become a $5 trillion economy, and among the top five in the world. What we will become depends on us and on the choices that we make. Swami Vivekananda, whose 150th birth anniversary we celebrate this year, told the people: "All the strength and succour you want is within yourself. Therefore, make your own future."
Arun Jaitley, 2018
Arun Jaitley also chose Swami Vivekananda to conclude his speech in 2018. This was again at a time when the economy, despite his best efforts, was not showing the results that were expected.
He ended the Budget speech on 1 February 2018 in the following manner:
"I am sure the New India which we aspire to create now will emerge. Swami Vivekanand had also envisioned decades ago in his Memoirs of European Travel, 'You merge yourselves in the void and disappear, and let new India arise in your place. Let her arise – out of the peasants' cottage, grasping the plough; out of the huts of the fisherman. Let her spring from the grocer's shop, from beside the oven of the fritter seller. Let her emanate from the factory, from marts, and from markets. Let her emerge from groves and forests, from hills and mountains'."
Piyush Goyal, 2019
This was the interim Budget, and the stand-in finance minister Piyush Goyal delivered an election Budget. He went out with a great flourish talking about the future. He had this to say in conclusion on 1 February, 2019.
"This is not merely an interim budget, but a medium of the country's development journey. All the transformation that we are witnessing, is because of the passion of the people of our nation. The credit goes to them only [sic]. Development has become a mass-movement during the period of our Government. We will transform India into a leading nation of the world with the help of our people. We, along with them, have laid the foundation. A grand edifice will be erected with their support. We have given a decisive leadership, whose intent is clear, policy is transparent and integrity is resolute."
We will now wait to hear how the new finance minister, Nirmala Sitharaman—the first woman, other than Indira Gandhi—ends her speech.