'Tis The Season
Gift-giving doesn't have to mean a mad dash to the mall. Just plan ahead ...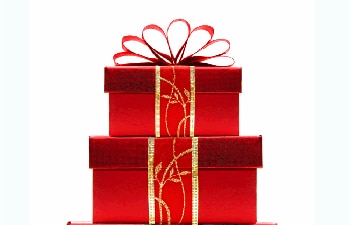 Pencil it in. Stay organized, set a budget and keep track of important dates.
Money does buy happiness. Look for stores (such as Amazon.in) that support charities. Researchers suggest that the key to happiness (and health) can also be found when you make charitable donations in your friend's name.
Gift an experience. A 2016 study suggests investing in a shared experience for a loved one, like reservation at a restaurant, spa or a hotel getaway, as it makes a relationship stronger.
Never re-gift. There are chances of it returning, at times in the same wrapping paper or inscription!
Be practical and attentive. A 2014 study in the Journal of Consumer Research found that gift-givers focus too much on what they love themselves rather than how the recipient will utilize it. Many people drop hints around their birthdays. Stick to gift cards for fussy friends.
Put your heart into it. Gift a low-maintenance indoor plant, a box of grandma's heirloom recipes or a handmade scarf for a personal touch. Off-the-counter gifts may be convenient and a swipe away, but a 2015 Journal of Marketing study states that they lack a key ingredient--love. A handwritten note goes a long way.