Saluting Arunima Sinha's Stunning Achievement, A Women's Wall For Gender Equality And More Good News
Arunima Sinha had already created history as the first female amputee to scale Mount Everest. In January 2019, she added another feather to her cap by climbing Mount Vinson, the highest peak in Antarctica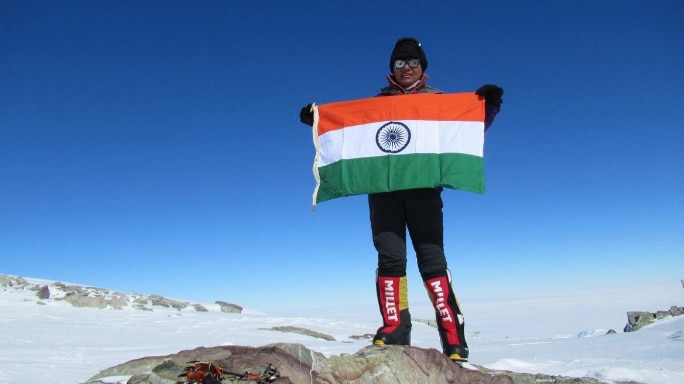 Stand against cancer
Every year, cancer ruins millions of lives in India. CanSupport, a society that supports cancer victims and helps them live with dignity, is on a mission to educate the public about the rising incidence of cancer in the country.
Founded by cancer survivor Harmala Gupta in 1996, the organization now runs India's largest free home-based palliative care programme, taking care of nearly 2,000 patients at any given time, besides running outpatient clinics, day-care centres and training workshops.
This year, CanSupport is organizing the 12th Walk for Life—Stride Against Cancer event at Rajpath, New Delhi, on 3 February 2019 from 9 a.m. to 11 a.m. The walk is organized to raise awareness about cancer and sensitize people towards palliative care.
More than 10,000 people, including celebrities, politicians and diplomats participate in the walk every year. The event also commemorates and applauds the courage of cancer survivors in a special Lap of Honour.
Image courtesy CanSupport
The women's wall
In a massive show of solidarity to rally for their right to enter the Sabarimala temple in Kerala, lakhs of women came together and joined hands—quite literally—over a 620-km-long stretch between Kasargod and Thiruvananthapuram on 1 January 2019. This vanitha mathil or 'women's wall' is believed to be the largest gathering of women in the world and included prominent actors, politicians and women citizens of all ages. Here's hoping that this inspirational show of unity and strength will pave the way for more women to unite and battle injustice in the days to come.
Toilet warriors
For women, clean, hygienic and safe public toilets are more a myth than reality, especially in big, crowded cities. However, two Pune entrepreneurs have found a unique way to solve this problem for the city's women. Ulka Sadalkar and Rajeev Kher are recycling and redesigning old, scrapped buses as 'sanitation centres' in Pune's busiest areas. These centres, so far 11 in all, are solar-powered, have western- and Indian-style toilets, washbasins, a diaper-changing station and sanitary napkins for sale. They even have TV screens, displaying videos on feminine hygiene. All this for a cost of just ₹5! Today, 150 to 300 women make use of the facilities every day!
True Grit
There are no limits to what human determination and will can achieve and overcome. And Arunima Sinha is certainly no stranger to this! She is, after all, the world's first female amputee to scale Mount Everest (in 2013)! And as of January 2019, the Padma Shri awardee has added another feather in her cap by climbing the highest peak in Antarctica—Mount Vinson. The former national-level volleyball player, who lost a leg after robbers pushed her off a train in 2011, has also climbed Mount Kilimanjaro (Tanzania), Mount Elbrus (Russia), Mount Kosciuszko (Australia), Mount Aconcagua (Argentina) and the Carstensz Pyramid (Indonesia). With her latest conquest, she's again redefined the boundaries of what's achievable despite her disability. Hats off to this exemplar of true grit and tenacity!