World Cancer Day| Cancer Survivors Share Messages Of Courage, Hope And Inspiration To Triumph Over This Dreaded Disease
How to fight the good fight
Make every moment count
Photo: Vikram Sharma/India Today
Cancer requires an all-out response as it challenges every aspect of your being. You must marshal resources both within and without, as well as those that are yet to be discovered. I realized during the course of my journey that my strengths were my positive nature, my ability to laugh at myself as well as my personal faith. Growing up in a family that faced setbacks with equanimity was an added asset. I was determined to be happy and not let cancer get me down. My great discovery was that cancer had liberated me. Every minute now was precious and it was up to me to make it count. My advice to those living with cancer would be: Don't let cancer terrorize you. Look at it as the sneaky and cowardly disease it is. You are so much bigger. Your possibilities are limitless. Go out there and live life your way.
Harmala Gupta, founder–president of CanSupport, Hodgkin's-lymphoma survivor
Love yourself
Photo: Vikram Sharma/India Today
We as women must learn to look after ourselves. Some cancers, such as breast and cervical cancer, can be detected early and cured if we are mindful of our bodies and look for telltale signs. But women are not trained to take care of themselves. We don't prioritize ourselves or consider ourselves important enough. This must change. Stay aware and informed. Be watchful and ensure you reach out for help when you need it; if you see abnormal changes in your body. Early detection and timely treatment can make all the difference in the fight against cancer.
Rajni Bhagat Arora, communications professional, breast-cancer survivor
Life goes on
Photo: Vikram Sharma/India Today
When you know you have cancer, you have to live with it. There's just no ignoring or denying that fact. But I always keep one thought at the back of my mind—life goes on. The question 'Why me?' never crossed my mind. Right after I was declared cancer-free, my wife was diagnosed with ovarian cancer. She went through six years of treatment and passed away in late 2018. Any disease could afflict anyone. You could die of a heart attack or in a road accident in one day—so I saw no point in thinking 'Why me?'. It's a part of life.
Anup Kapur, marketing professional, bladder-cancer survivor
Your will is your weapon
Photo courtesy Sunila Khanna
The most important thing to remember in the fight against cancer is that your own willpower is your biggest weapon. A partner, family member or friend can offer support and strength but the foremost thought in a patient's mind must be 'I will get better. I will get healthy again'. Also, I've seen many people, especially women, retreat from the world, unwilling to step out of their homes, because of hair loss or other physical changes caused by cancer treatment—this shouldn't happen. Surgery has greatly changed my husband's appearance and how he speaks, but he never lets this diminish his confidence or stop him from going out and interacting with people.
Sunila Khanna, wife of an oral-cancer survivor
Pay it forward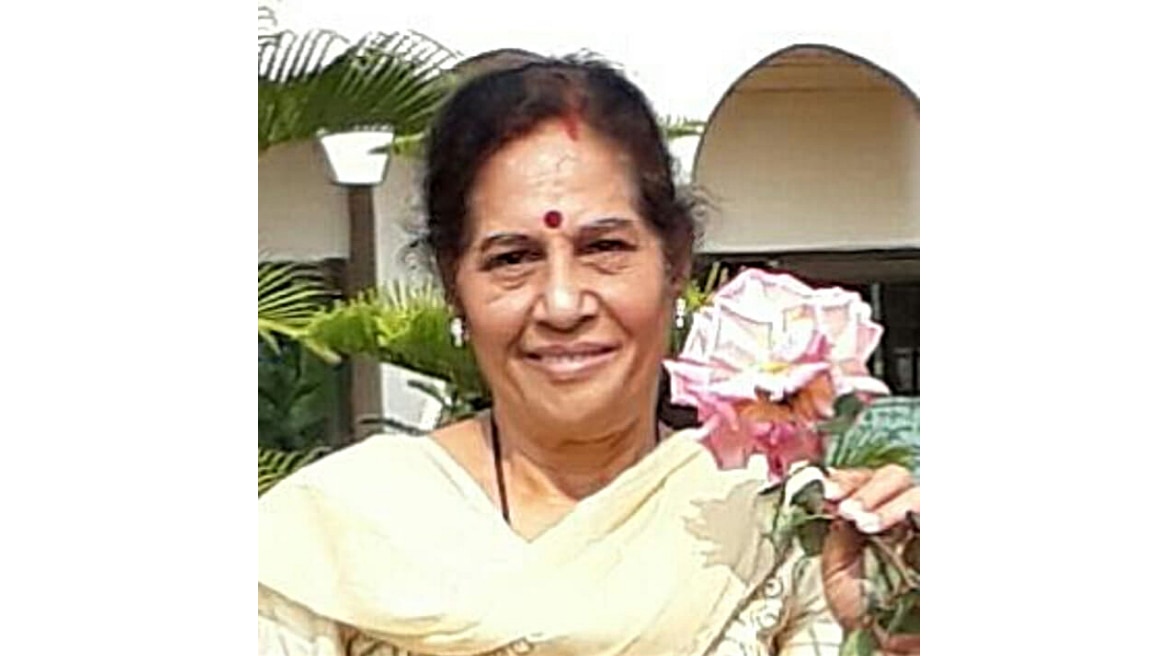 Photo courtesy Chandra Rekha Gulabani
My journey with cancer has made me stronger, more compassionate and helpful. If one has faith in oneself, one's doctor and God, defeating cancer is not impossible. My experience motivated me to make a difference to the lives of others fighting this battle, so for the past 16 years I have worked to support cancer patients. It gives me immense satisfaction and a great sense of purpose in life. The love, respect and friendships I found along the way are a great bonus.
Chandra Rekha Gulabani, director at Jagriti, Indian Cancer Society, breast-cancer survivor