The Best From The World Of Entertainment: U2's Joshua Tree, Little Women, Star Wars: The Rise of Skywalker And More
Our top picks from films, streaming, books and events for December 2019
FILMS
English
The latest instalment in the Star Wars franchise, Star Wars: The Rise Of Skywalker, will see the climax to the ancient conflict between the Jedi and the Sith. The Resistance and the First Order clash once more, as the young Rey continues on her journey. Starring Adam Driver, Daisy Ridley and the late Carrie Fisher, the film hits theatres on 20 December.
In Little Women, writer-director Greta Gerwig draws upon Louisa May Alcott's novel to craft a timeless and timely tale. In it, Jo March reflects on her fictional life. Also present are the three other March sisters, each of whom is determined to lead her own life. Starring Saoirse Ronan, Emma Watson and Florence Pugh, the film releases on 25 December.
A still from Little Women
1917, releasing 25 December, will follow two young British soldiers, who cross into enemy territory during the height of World War I to stop a deadly attack on hundreds of soldiers. Directed by Sam Mendes, it will feature Richard Madden, Colin Firth and Benedict Cumberbatch.
Hindi
Ashutosh Gowariker's latest film, Panipat, is based on the Third Battle of Panipat. Set in the 18th century, the film will see the war between the Marathas under Sadashiv Rao Bhau and the forces of the Afghan king Ahmad Shah Abdali. Starring Sanjay Dutt and Kriti Sanon, it is set for a 6 December release.
Streaming
The Two Popes: Anthony Hopkins and Jonathan Pryce will essay the roles of Pope Benedict and Cardinal Bergoglio, respectively, in this film releasing 20 December on Netflix. In 2012, frustrated with the Church, Cardinal Bergoglio (later Pope Francis) requests permission to retire. However, plagued by scandal and self-doubt, Pope Benedict summons his harshest critic and successor to confide in him a secret that would shake the foundations of the Vatican. The film portrays struggles between tradition and progress, guilt and forgiveness as the two men battle their pasts to pave the way forward.
Jonathan Pryce (left) and Anthony Hopkins (right) in The Two Popes
#WATCHLIST: 0n our radar
Marriage Story: Academy Award nominee Noah Baumbach paints a compassionate picture of a marriage breaking apart and a family staying together in this film, starring Scarlett Johansson and Adam Driver. Debuts on Netflix on 6 December.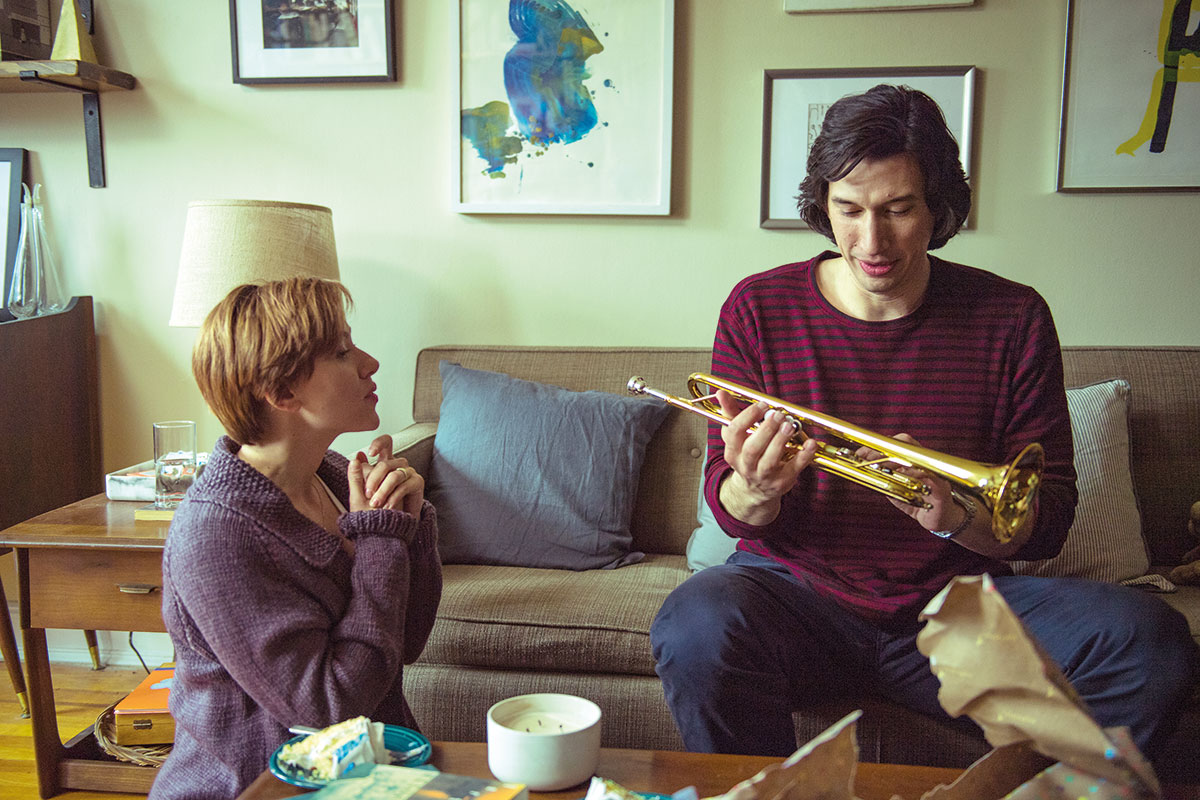 Scarlett Johansson and Adam Driver in Marriage Story
Spectros: This supernatural thriller will unearth long-buried stories and reveal incomprehensible secrets in Liberdade, a neighbourhood in São Paulo, where spirits are out for revenge. Streaming on Netflix from 31 December.
The Witcher: This fantasy drama, streaming on Netflix from 20 December, will follow the story of a solitary monster hunter, Geralt of Rivia, who has to travel across a volatile continent, alongside a young princess and a powerful sorceress.
Books
Mind Master: Winning Lessons from a Champion's Life by Viswanathan Anand with Susan Ninan, Hachette India
Indian grandmaster and former World Champion Viswa-nathan Anand reflects on a lifetime spent on chess. Ever since he first played the game at six years of age, Anand has won innumerable accolades and is considered one of the most natural players of the sport. However, he was once believed to be lacking in tenacity to win tournaments and his confidence was shattered many times. Anand draws from his own experiences and lessons that will help readers overcome odds and keep learning and unlearning, all at the same time. An inspirational book, Anand's Mind Master promises to thrill and motivate.
You may also like ...
Rhododendrons in the Mist: My Favourite Tales of the Himalaya by Ruskin Bond (Aleph Book Company)
Ruskin Bond's latest will be a collection of tales set in the Himalayas, many of which have never been published before. The book is divided into two parts: one devoted to stories of murder and mystery in the hills; the other portrays the drama of everyday life in the Himalayas.
Scope Out
The Book of Indian Kings (Aleph Olio)
This book brings together the writings of India's reputed historians, such as Romila Thapar, on some of India's greatest rulers.
Mastering Megatrends (HarperCollins)
John Naisbitt and Doris Naisbitt's book will be a guide to understanding the prospects and the challenges of the working world today.
Vision for a Nation: Paths and Perspectives (Penguin)
This collection of essays, edited by Ashis Nandy and Aakash Singh Rathore, highlights the key questions of our time, in an effort to understand the collective idea of India.
Events
U2's Joshua Tree Tour: The Irish band U2 is legendary for its live shows. And now, Indians can experience it for the first time ever. The famed rock band is wrapping up its iconic Joshua Tree tour (which has been running for 32 years ever since the album of the same name was released in 1987) in Mumbai on 15 December. Bono, Edge and company will be performing at the D. Y. Patil Stadium in Navi Mumbai.
A scene from U2's Joshua Tree Tour
Hornbill Festival
They don't call it the 'festival of festivals' for nothing. Hornbill Festival has become a popular, cultural event held every December in Nagaland. With the richness of Naga heritage on full display, the festival showcases sports, food fairs, musical concerts, folk dance, traditional artworks and even flower shows. Celebrated in the village of Kisama, 12 kilometres from Kohima, some of the other attractions of the festival, on from 1 to 10 December, include war dance, headhunting rituals, a beauty pageant, a night market and adventure sports. Tourists visiting Nagaland need the Inner Line Permit (ILP), which can now be obtained online at ilp.nagaland.gov.in.
Throwback: Historic milestones in sports, art and entertainment
Inaugural Ballon d'Or: Football legend Stanley Matthews was awarded the first ever Ballon d'Or on 18 December 1956.
Rocky Turns 43: The first film of the popular series starring Sylvester Stallone was released across USA on 3 December 1976. It became the highest grossing film of the year in the States.
A Christmas Carol published: The evergreen novella by Charles Dickens was first published on 19 December 1843. The first edition of the book sold out by Christmas Eve.