The Best From The World Of Entertainment And Books: Freddy, Bardo, Vadh and More
Our top picks of films, series, and books for December 2022
FILMS
ENGLISH: In Alejandro G. Iñárritu's latest, BARDO, FALSE CHRONICLE OF A HANDFUL OF TRUTHS, his protagonist Silverio works as a journalist and documentary filmmaker in Los Angeles. When awarded a prestigious prize, he is forced to return to Mexico. The journey that follows has many implications for Silverio, but as one expects from Iñárritu, most are existential. Coming to Netflix on 16 December.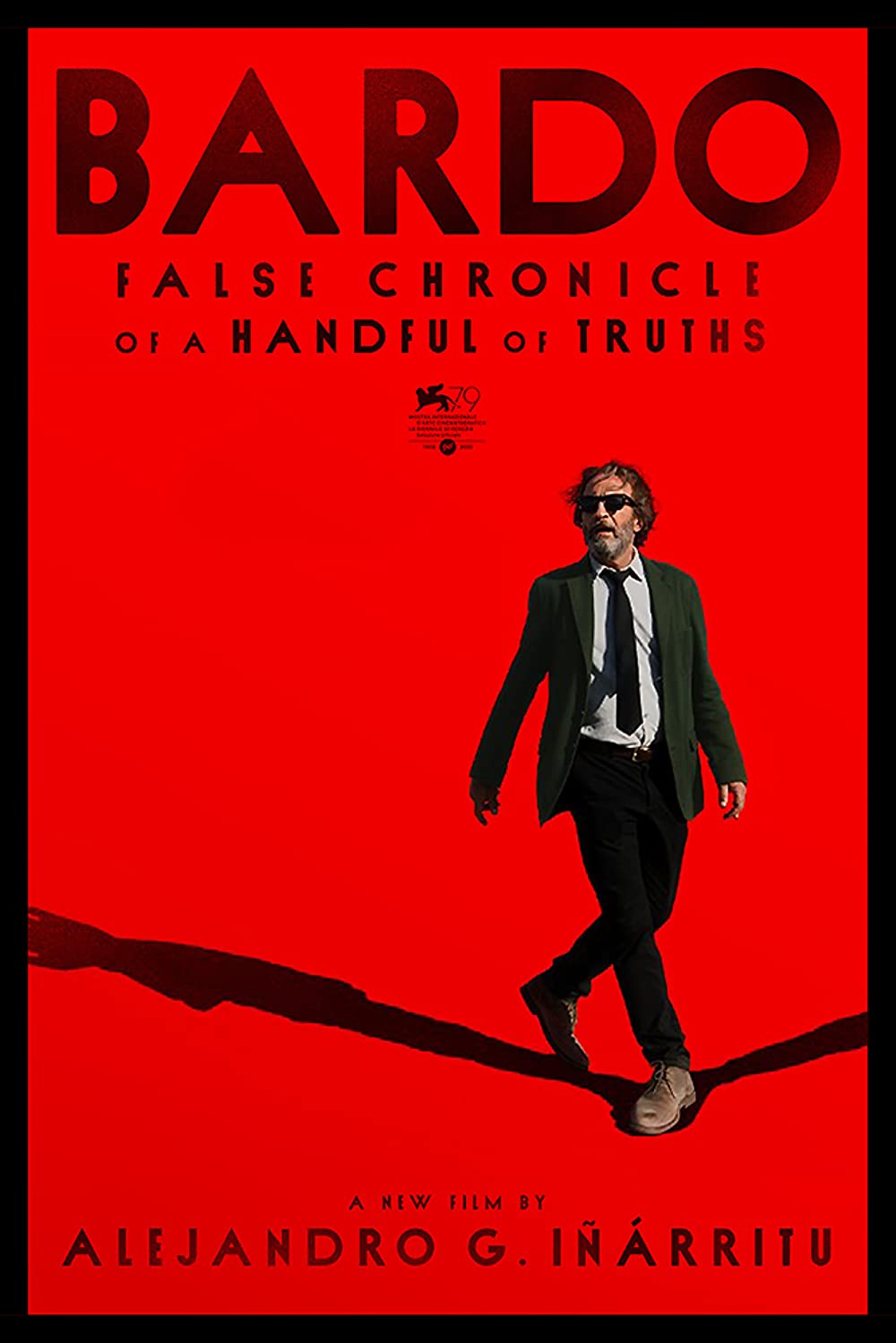 HINDI: Kids don't like going to the dentist for a reason. Like clowns, dentists, too, can get away with murder under the guise of wanting to make you smile. There is, for instance, something deeply scary about the way Dr Freddy Ginwala (Kartik Aaryan) grins into his drills and mirrors. Releasing on Disney+Hotstar on 2 December, FREDDY, we're convinced, will make you want to leave untreated that cavity.
Kartik Aaryan in Freddy
Starring Neena Gupta and Sanjay Mishra, VADH (releasing in theatres on 9 December) tells the story of a couple who is crippled by poverty but also by the inherent uncertainties of truth. In a film where crimes are gory and survival becomes punishment, Gupta and Mishra's characters try every trick in the book to keep their heads above water. Are their actions at all lawful, though? Therein lies the rub.
MALAYALAM: Actor Anthony Varghese has won much acclaim for his action films, but releasing in cinemas on 23 December, O MERI LAILA sees him in shades that are decidedly softer. The film, by the look of things, has it all—drama, family, a love interest, humour. We just now need to see if Abhishek K. S.'s film proves to be that breezy Christmas entertainer all the buzz surrounding it is hyping it to be.
A still from the Malayalam film O Meri Laila
#WATCHLIST:0N OUR RADAR
Vadhandhi: The Fable of Velonie Season 1 As directors, Pushkar and Gayatri gave us the gripping Vikram Vedha and the deeply compelling web show Suzhal: The Vortex. Now, as producers, they have decided to back Andrew Louis' Vadhandhi. Their instincts are reliable. Releasing on Amazon Prime Video on 2 December, the Tamil series will see the murder of one girl from several perspectives.
S. J. Suryah in Vadhandhi: The Fable of Velonie
CAT Season 1 Just when Gurnaam Singh (Randeep Hooda) feels he is done with being an informer, his brother finds himself in trouble with the police. The only way Gurnaam can help his sibling is to go back to living two lives. Coming to Netflix on 9 December, CAT takes you to the dark corners of Punjab where the light at the end of tunnels is often that of an incoming train.
Poster for CAT
BOOKS
Black River by Nilanjana Roy, Context (Westland)
The world of books can often feel like a claustrophobic space. There is, at any time, always too much to choose from. To make up our minds, we often look to our critics, people to whom we transfer the anxieties of our indecisions. For years now, Nilanjana Roy has held our hands through the sometimes choppy waters of literature, helping separate wheat from chaff. The spotlight has now turned on her. In Black River, Roy's new police procedural, we see its protagonist Chand embark on a quest for justice that increasingly proves more perilous. Though the book trots at a breakneck speed, it always gives you time to reflect. The novel took Roy five years to write, but you won't be able to take it slow.
Scope Out
The Book of Everlasting Things (HarperCollins): Historian Aanchal Malhotra, we know, can write about the Partition, but history and fiction are two different beasts. With this title, she tries taming the latter.
The World: A Family History (Hachette): Ever since he released the richly detailed Jerusalem, Simon Sebag Montefiore's ambitions have only skyrocketed. He now writes of how families make us human.
Ashoka and the Maurya Dynasty (Speaking Tiger): Given Ashoka's dramatic change of heart, any history of the king is an absorbing read, but this deep dive by Colleen Taylor Sen is even more layered.
You May also Like…
Why I Write: Essays by Saadat Hasan Manto, Edited and Translated by Aakar Patel (Vintage): The story goes that Saadat Hasan Manto, one of South Asia's greatest 20th century writers, took to writing not because of some great need or desire, but because food had to be put on the table. Manto, he would have us believe, was writing even while working the spatula. This delightful collection of essays, translated by journalist Aakar Patel, does also tick other Manto boxes, especially women and Partition.