The Best From The World Of Entertainment: A Tarantino Film, Sacred Games Season 2, The Ashes And More
Our picks for August 2019
FILMS
ENGLISH
Quentin Tarantino's Once Upon a Time in Hollywood promises to be an intriguing film set in 1969 Hollywood. The plot revolves around a TV actor and his stunt double, who embark on a journey to gain fame in Hollywood during the time of the infamous Charles Manson murders. The film, starring Leonardo DiCaprio, Brad Pitt and Al Pacino, releases in India on 9 August.
In Dora and the Lost City of Gold, an adaptation of the popular series Dora the Explorer, the teenage protagonist is introduced to high-school life. Adventure ensues, and she leads her best friend Boots (a monkey) and a group of friends to save her parents and solve the mystery behind a lost city of gold. Starring Eva Longoria and Michael Peña, this also releases on 9 August.
HINDI
Batla House will chronicle the investigation of the 2008 Batla House encounter. Starring John Abraham and Prakash Raj, the film is set to be released on 15 August.
John Abraham in Batla House
In Made In China, a Gujarati businessman sets out for China dreaming of better prospects. Whether his journey allows him to be a successful entrepreneur remains to be seen. Starring Rajkummar Rao and Mouni Roy, the film releases 30 August.
STREAMING
Sacred Games Season 2: Nawazuddin Siddiqui and Saif Ali Khan will reprise their roles in the second season of Sacred Games, coming to Netflix on 15 August. The trailer teases a continuation of the ever-evolving plots, featuring Mumbai cop Sartaj Singh and the notorious gangster Ganesh Gaitonde. Gaitonde's 'mentor' Guruji (Pankaj Tripathi) will also figure prominently in this season, as will new characters Shahid Khan (Ranvir Shorey) and Batya Abelman (Kalki Koechlin). The stakes are higher, and the impending catastrophes may not be limited to Mumbai alone.
Nawazuddin Siddiqui in Sacred Games
#WATCHLIST: ON OUR RADAR
Otherhood: A Netflix film streaming 2 August, Otherhood will feature long time friends Carol, Gillian and Helen going to New York to reconnect with their sons on Mother's Day, and in the process, rediscovering themselves.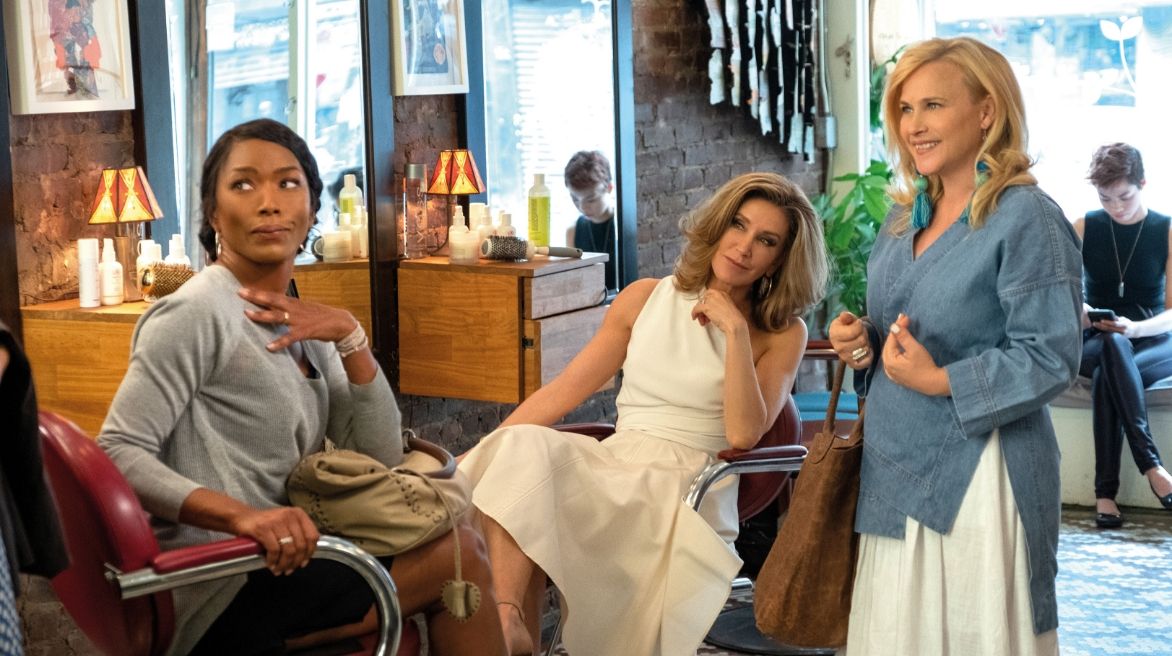 The cast of Otherhood
American Factory: This Netflix-original documentary, streaming 21 August, will take a deep dive into post-industrial Ohio, USA, against the backdrop of waning optimism and clashes between high-tech China and working-class America.
Free Meek: An Amazon Prime docu-series produced by Jay Z, Free Meek will portray rapper Meek Mill's journey from his incarceration in 2017 to his early release and subsequent emergence as a figurehead of prison reform activism.
BOOKS
A Gallery of Rascals by Ruskin Bond, Aleph Book Company
Ruskin Bond, as always, brings together in his stories a bunch of diverse and quirky characters. His fiction is especially celebrated for the unforgettable misfits, dreamers, small-time con artists, rapscallions and drifters who populate it.
A Gallery of Rascals will bring together, for the first time, the most memorable rogues in his stories. Look out for the new tales to be featured in this collection—'A Man Called Brain', 'Sher Singh and the Hot-water Bottle'—while enjoying old favourites like 'The Thief's Story', 'The Boy Who Broke the Bank', 'Tigers for Dinner' and 'A Case for Inspector Lal'. Immensely readable, the 30 stories in the collection will show exactly what makes Bond a master storyteller.
YOU MAY ALSO LIKE ...
Daastan-e-Dastarkhan: Stories and Recipes from Muslim Kitchens (Hachette)
MasterChef India contestant Sadaf Hussain explores the stories and traditional cooking techniques of 30 dishes of Muslim communities in India. With easy recipes adapted to modern times, the book aims at allowing people to recreate and sample these mouthwatering delicacies.
Scope out
Who Killed Liberal Islam (Rupa)
Hasan Suroor provides a nuanced perspective on why liberal Islam is under threat in India.
Kafka's Last Trial: The Case of a Literary Legacy (Pan Macmillan India)
Writer Benjamin Balint details how literary executor Max Brod preserved Kafka's legacy after his death—and against his own wishes.
A Thousand Ships (Pan Macmillan India)
Author Natalie Haynes' book retells the story of the Trojan War from an all-female perspective.
SPORTS
2019 Ashes Series, 2019 US Open, FIBA Basketball World Cup 2019
One of the oldest cricketing rivalries will resume from 1 August 2019. Australia, the winners of the last Ashes series, will take on England, to be held from 1 August to 16 September in England. Comprising five tests, it will also be a part of the inaugural 2019–21 ICC World Test Championship.
The final tennis Grand Slam of the year, the US Open, will be held at Flushing Meadows in New York City from 19 August to 8 September. Novak Djokovic and Naomi Osaka will be defending their titles in the men's singles and women's singles events.
The 18th edition of the FIBA Basketball World Cup for men's national basketball teams will be held in China from 31 August to 15 September. For the first time, 32 countries, divided into eight groups of four teams each, will be participating. The final is scheduled to take place in Beijing on 15 September.
GAMING
Ancestors: The Humankind Odyssey
This highly anticipated third-person survival game, the first by Panache Digital Games, will release on PCs on 27 August. It will trace human evolution from its origins. Players are going to control the activities of our ancestors out to explore a hitherto unknown world.
RISING STAR
Sanya Malhotra
Image courtesy Sanya Malhotra/Twitter
A former yoga instructor and choreographer, Sanya Malhotra was the only Indian to make it to Hollywood Reporter's list of breakout talents from the 2019 Berlin Film Festival for Photograph. Her acting chops have garnered acclaim everywhere. Expect to see the talented 27-year-old in Anurag Basu's next, scheduled for 2020.