Having Finally Arrived
Fresh off the success of web series Scam 1992: The Harshad Mehta Story, actor Pratik Gandhi talks about how he suffers a "multiple passion disorder"—how he wants to now do many things
Has your phone been busier than ever post Scam 1992? What kind of offers have come your way?
Oh, yes! After Scam, my phone has been buzzing non-stop with lots of messages and calls. The best part is that many are good offers for mainstream Bollywood films or web series or even brands. There's some interesting content coming my way. It's an exciting time.
You have won multiple awards for your performance. Did you imagine the series would enjoy this much success?
The one thing I was sure of was that we were on to something really good, something we will be proud of. None of us had thought that it'd be so big that it would change lives like it has mine. It was not my first project, but in Hindi mainstream, it was my biggest. Before that, I was only the hero's friend in projects like Mitron and Loveyatri.
It has taken you a while to find a break like Scam …
I had been trying to get something better in Hindi cinema for a long time, but I had no idea about who to meet or where and how I could meet them. The only route I knew was to audition for the part. It took me time to understand that leading roles aren't cast through auditions. I realised I needed to be a part of a writer's and director's mind to be their first choice. To reach that level, however, I had to prove myself. For that, I needed a break. It was a vicious cycle which kept going.
Now that you've established yourself, is there pressure to be more judicious with what you do next?
I felt this pressure for five days afterScam released. Many people said that the next thing you do will define your career. But there is no process or thumb rule. I still have to go with my gut. I have been doing that all this while and it has helped me in everything I have done. Scam helped me prove to myself that I can be the lead. The format gave me that chance. It changed the belief that you may be good on stage or in regional cinema, but for mainstream Hindi, you need a name to get audiences in.
Your upcoming Hindi films see you as the lead. Do you think it shows that producers believe in actors more, that once actors have had their breakthrough on OTT, they enjoy a mass appeal which can translate to box-office success?
There are a lot of aspects to this. I feel that having proven myself in a web series—almost nine-and-a-half hours of screen time, which, in turn, is the equivalent of three to four films—filmmakers will now have a lot of confidence about doing something more with me. That's what OTT has given me. But then again, I have been told by a lot of people—even I am thinking on similar lines—that you may have already proven yourself on the streaming front, but the box office is a different ballgame altogether. At the end of the day, the audience for the two mediums—theatrical and OTT—is the same. Everybody seems to be open to experiments now.
Your first Gujarati web series,Vitthal Teedi, released recently. Is shuttling between Hindi and Gujarati projects a priority?
I will be working in Hindi and Gujarati projects, and if given a chance, in other languages too. Every language has its own grammar when it comes to writing or speaking it. I believe it has a different grammar for performance, too. I'm curious to explore different regional cinema, also. I have a multiple passion disorder—I want to do many things.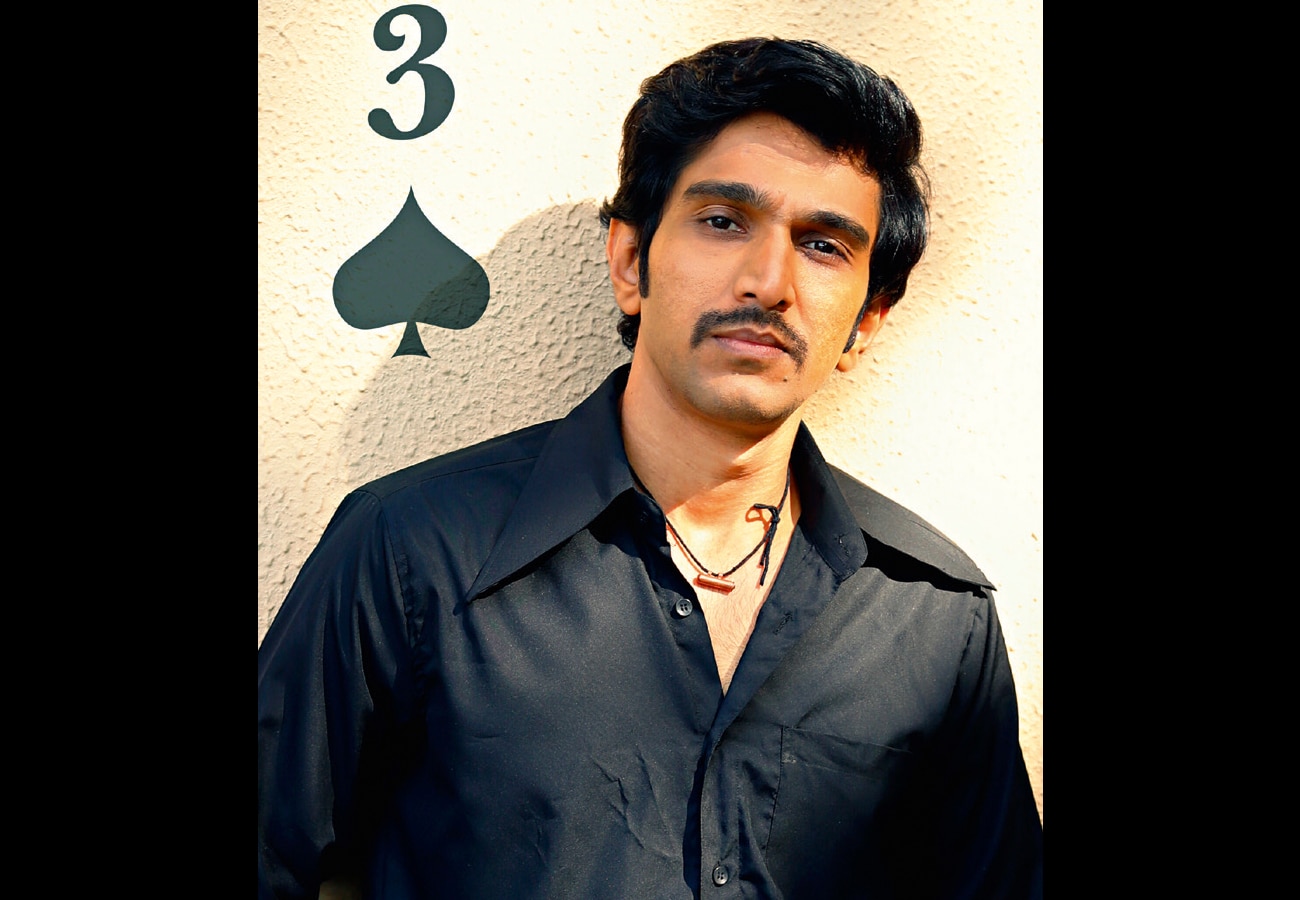 Gandhi, as the gambler Vitthal from Vitthal Teedi
We have seen actors from other languages break the geographic barrier. Would you like creators to cast you in non-Gujarati roles, too?
I don't want to put myself in any one category or cage. I am ready to explore characters from all walks of life and from different parts of the world. India is such a diverse country that each region has lots of stories and I want to be part of them. That way, I can create characters that are absolutely different from me as a person, characters that will help me grow as an actor. In whatever work I have done, no two characters have been the same. My constant effort is to think like the character. I don't want to put Pratik into them.
You love theatre. How instrumental a role has the stage played in the artist you are today?
All credit to whatever, wherever and whoever I am today, goes to theatre. It has given me everything. I stepped on stage for the first time when I was in the fourth standard. Since then, I felt that's where I belong. It has taught me a lot of things about life and the performing arts. The most basic and beautiful part of theatre is that an actor gets multiple opportunities to create the same character. When I perform the same play five times, or the 500th time, living through the same journey, there are a lot of things I learn on each occasion. Theatre is an actor's gym, a place where you master your craft. Because, ultimately, acting is a practicing art. You cannot learn it only by watching or listening to somebody or by reading about it. You have to fail multiple times to get that move or emotion right. Only the stage gives you that opportunity.
Looking back on your journey so far,which has had its share of struggle, would you do anything differently?
Somewhere I always felt that if I had got this success a little earlier, I'd have had a long run in this industry. But that thought came from sheer immaturity. Now I am fully convinced that the universe gives you the opportunity when you are absolutely ready. So, there is no better time than this, even if it has come when I am 40. There are no complaints and regrets whatsoever. Also, I stopped using this word 'struggle' long ago. I never saw what I did as a struggle. To put my journey in proper perspective, I use the word 'experience