From the Brush of a Self-Taught Artist: Bhupen Khakhar
Bhupen Khakhar's bold, colourful brushstrokes spoke of a yearning that was touched spectators and fellow artists alike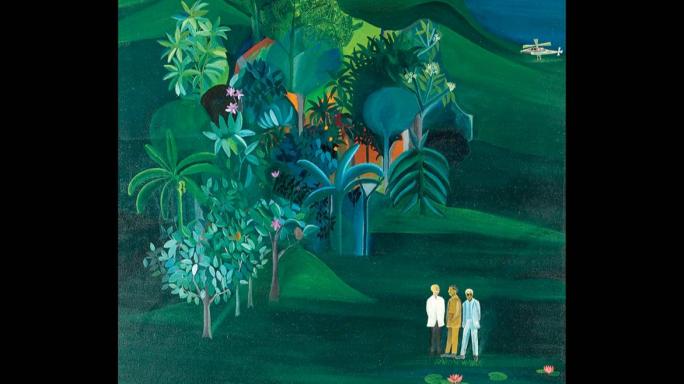 Bhupen Khakhar's life changed when he met veteran painter Gulam Mohammed Sheikh, who convinced him to attend the faculty of arts at M. S. University, Baroda, in 1958. Soon, Khakhar, a self-taught artist and a trained chartered accountant, became a central figure in the Baroda School of Art, a group of representational painters.
Khakhar's canvasses were deeply personal and self-referential, touching upon same-sex intimacy. At a time when such relationships were taboo and criminalized, his paintings were stark confessionals of a yearning for love and acceptance.
This artwork shows an influence of Indian miniatures in the depiction of space and perspective. The three figures in the painting include the artist, on the left, and his friend Shankarbhai Patel on the right with a visitor. Other details appear inconsequential in comparison to the richness of the undetermined foliage, which reminds the viewer of Henri Rousseau's jungle series.